We are the german light-hire and design company contraste (by jojopapa). Placed in the middle of germany, we're working anywhere in the country, sometimes in europe, serving a customer specific, interesting and specific light for events, shows, fairies and product placements.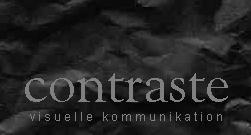 During our ten years experience in this business we got references from a 200 people-party (usually facing 800-2500 guests), up to a 10.000 public, adressing on tours up to (added) 100.000 people. We just worked for political acts, theater, television, stage, dance, industrial promotions, touring and exhibitions.
Based in the experience and the knowledge of our personal, we got young and up-to-time material (in contrast to other companies), and work together with some of the best european hire- and organizing companies.
We'll promise to answer every mail, but please beg your pardon, this is the sole page in international language.